Lydia Contraceptive
Lydia contraceptive Prevent pregnancy after unprotected sex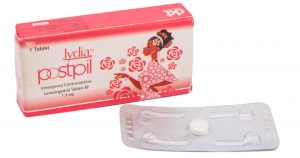 • is an emergency contraceptive meaning it's for emergency use • is very effective when taken early • is not a regular contraceptive method • it doesn't cause birth defect • it's not supposed to be taken more than once a month. Preferably not even more than twice a year. The Lydia post pill is not used as a daily contraceptive pill and should be used once in a while as it might pose a challenge if used regularly. This post highlights everything you need to know about the pill.
How to Use Lydia Contraceptive Pill?
The best-prescribed methods or common ways of taking these pills include; Taking the two tablets at the same time or alternatively taking one tablet as soon as possible preferably within 24 hours then taking the second tablet after 12 hours. One should also note that you need to take the pills within five days that is (120 hours). The effectiveness of this second method is not fully guaranteed past the usual 24-hour time limit. Physicians will prefer it if it is taken within the recommended hours. Read Also: These girls are chic and pregnant. Adorable photos! In case of a situation where you end up vomiting after consuming Lydia contraceptive pills, it is advisable to repeat the dosage.
Follow us on Facebook Page or our website for more related